Tuesday 29 September 2020
As a student, you are eligible for housing benefits from the CAF benefits office (the "Caisse d'Allocations Familiales") to help you pay your rent: these benefits are called "APL". Access more information and explanations about these benefits.
Housing benefits provided by the CAF
To help you pay your rent and rental costs, you can request housing benefit (APL) from the "Caisse d'Allocations Familiales" (CAF). Both French and foreign students are eligible for this benefit.
This benefit is a monthly allowance and is calculated based on several criteria: type of accommodation, your income, your personal circumstances, whether or not you have a grant, and whether you co-rent with other people. It is paid out at the start of the month and covers the previous month.
To estimate the amount of benefits to which you are entitled, or to make a housing benefit request, check out the CAF website: Student housing benefit . Follow the guide!
When should you submit your housing benefit request?
As soon as possible after signing the rental agreement. There is no need to submit your request too early, because your housing benefit entitlement will only take effect on the first day of the month following the start of your rental agreement.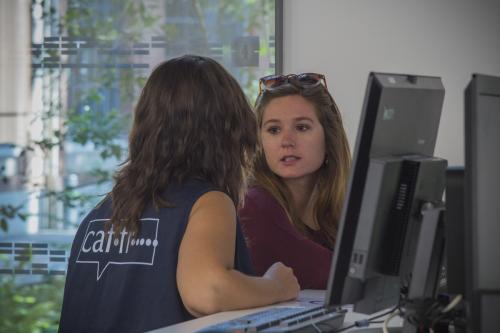 Need help submitting your request?
Come and see us at the The Welcome Desk! CAF staff are on hand to help you estimate your entitlements and put together your housing benefit request. Consult the days and times when staff are available.
Remember to notify the CAF in June if you intend to keep your accommodation in July and August, otherwise your benefits will automatically be suspended.